Residential Window Treatments in New York City
New York City Blind, Shade & Drapery Supplier
Don't wait any longer to improve the style and environment of your home or apartment. At Shades to Go, we provide the finest quality of residential window treatments. We have been supplying shades in New York City for more than 15 years. As the number one source for custom window treatments, we pride ourselves on offering excellent customer services. We manufacture the highest quality blinds and shades. All of our own products are made in the USA, ensuring an optimal level of craftsmanship.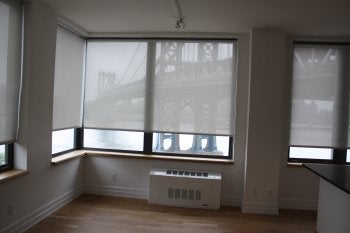 Want to start a large remodeling project in your home? Let us supply the products you need to update your windows. We carry most of our product at factory direct prices, including:
Drapery hardware
Hunter Douglas shades
Call Shades to Go today!
If you would like to create a warm, welcoming ambiance in your home or apartment, schedule a free in-home consultation today. You can also visit our New York City showroom to see our beautiful products on display. Contact us at (212) 288-4041​ to learn more about our residential services.